With the 2014 Tour de France going to start in Yorkshire (even though it should be Edinburgh) I have compiled a list of the Best Cycle Climbs in Great Britain.
5. Hardknott Pass, Eskdale, Cumbria
The steepest road in Britain dating back to the times of the Roman occupation of Southern Great Britain. The climb stars with two cruel switch backs at 25%. Then it just start to get worse as the second set of hairpins at at 30%. The climbing hardly ever relents with the gradient on one of the hairpins going over 1 in 3 or 33.3%
Approx Climb time
15
mins
4.

B

wlch-y-Groes, Dinas

Mawddwy, Gwynedd
The Pass of the Cross, also known as the Hellfire pass, the southern ascent of the climb is about 2.7km in length and can reach gradients of 1 in 4 or 25% (22.5
degrees
). The climb is on minor climbs connecting Vyrnwy and Dinas Mawddwy. The climb was
renowned
in the world of Pro and
amateur Cycling as the hardest climb in the milk race in the 70's and 80's.
Height gain
376m
Approx Climb time
23 mins
3. Cairnwell Pass, A93, Aberdeenshire/Perthshire
The Highest Road pass in Scotland is on the A93 from Glenshee ski centre to Braemar. The imfamous 33% hairpin " The Devil's Elbow" is 1 mile short of the summit. The A93 bypasses the hairpin (pictured) but the road still exists and can be cycled on very carefully. The climb can last for up to 11km but only starts getting hard in the last 3km.




Gradient 8.74%
Length 2.77km
Height gain 242m
Approx Climb time 17mins


2.

Great Dun Fell, Knock, Cumbria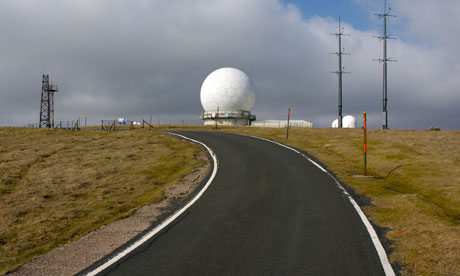 The Greatest climb in England, their answer to Mount
Ventoux. A 40 minute climb just off the A66. Approaching the summit from either direction you will see the golf ball radar station. The climb gets tough just as it starts, t
hen gets tougher still as you bend right into what is a small taste of things to come reaching 25% that's 1 in 4 in places. Half the way up the long climb cars are not allowed to continue; as it is just to steep.
A great climb.
Gradient
8.56%
Length
7.45km
Height gain
638m
Approx climb time
40 mins
1.

Bealach-na-Ba, Applecross, Highlands
This is it, the hardest and toughest, the best of the best if you will, the top cycle climb in Britian. The Col du Tourmalet of Scotland is just off the A896 on the Applecross Peninsula and starts off with a fairly easy ascent until the end where it gets harder and a very steep 20% climb a thing that could really destroy your legs.
Length
8980m
Height gain
623m
Gradient
7%
Approx climb time
37 mins